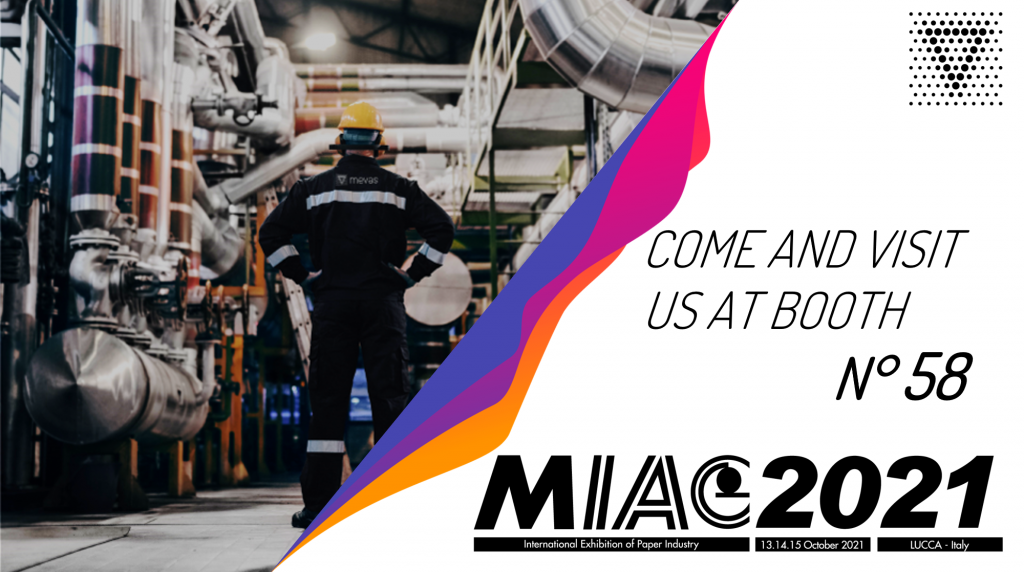 We are pleased to annunce our partecipation to MIAC 2021.
This event will be an opportunity to share the technology state of art in paper mill market.
Mevas is proud to contribute to this opportunity by presenting the technological advances achieved after a strong research and development.
We supply turnkey solutions for steam and condensate, yankee hood air systems, cogenerations, energy recovery chains, always equipped with our automation.
Our partnership starts from a clear assessment of any specific situation to the development of the idea and the realization of the project, through the analysis of all industrial process and automation, with all the most modern technologies.
Confidence, reliability and a special attention to safety and efficiency are the answers to partner our customers.
See you at booth N°58.